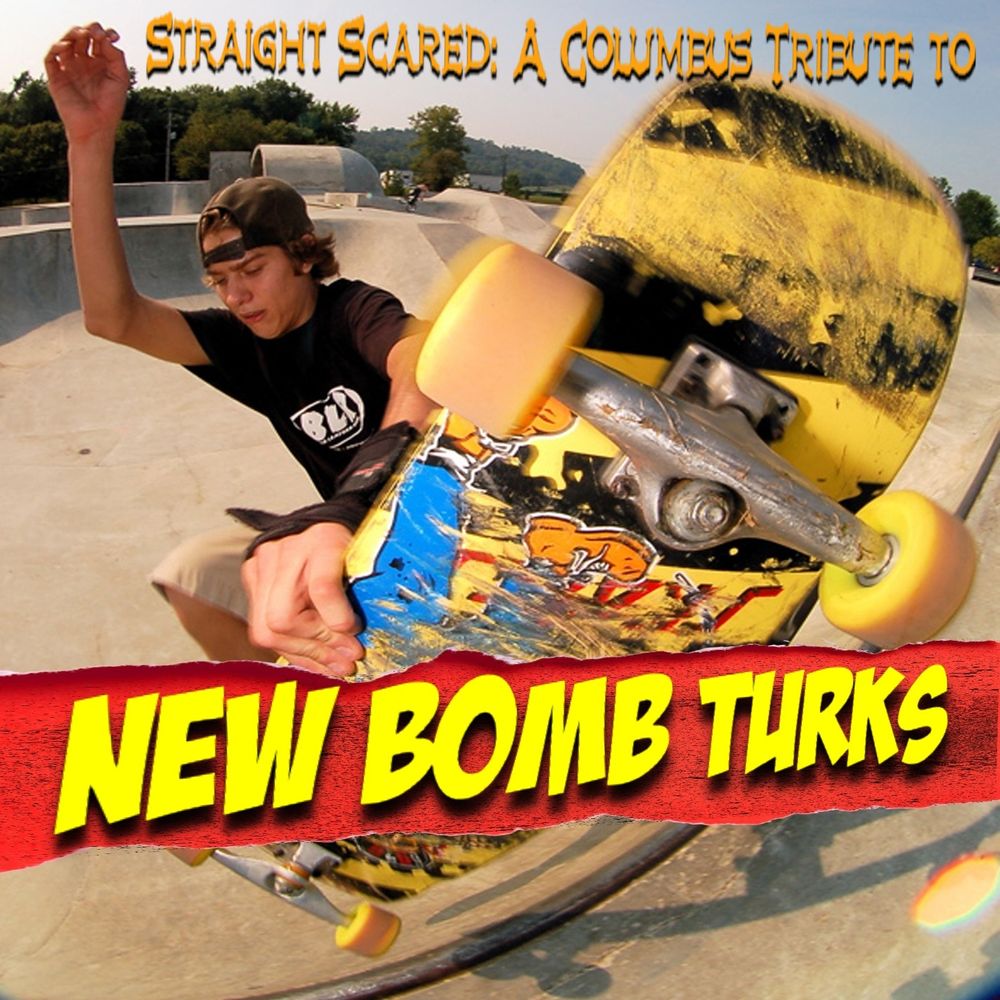 Straight Scared
A Columbus Tribute to the New Bomb Turks
It is finally here, "Straight Scared: a Tribute to the New Bomb Turks." 
Hear The Molars perform our interpretation of "Veronica Lake." Mike and Shane make their vocal debut with John and Jimmy lurking in the choruses. 
Enjoy other Columbus rockers, like Shorty Allen, Bloodthirsty Virgins, and Lizard McGee, perform their own versions of New Bomb Turks anti-classics.
100% OF THE PROCEEDS GENERATED BY THE SALE OF THIS ALBUM ARE BEING DONATED TO CHARITY.

We wanted to do something a bit different than release just another regular old compilation album. After a bit of brainstorming, we landed on the concept of putting together a compilation album made up of local artists, and combined that with paying homage to the local and legendary bands that paved the way in the Columbus, Ohio music scene over the years.

It was decided rather quickly that the New Bomb Turks would be the perfect band for this project, as they are marking the 30th anniversary of the band's genesis in 1990. After meeting with the band and making our pitch about the project, they were on board with the concept and allowed us to move forward.

We asked 12 local bands to participate, with each covering a song by the New Bomb Turks. As an added twist, we hand-picked the songs for each participating band. Everything was coming together nicely, and then the covid-19 global pandemic brought it all to a grinding halt in March, 2020. After a few months of quarantine, and when it was safe enough to do so, the bands got together and recorded their individual tracks for the album.

From the very beginning, we knew that we wanted to donate to charity. We quickly struck upon the idea of having the New Bomb Turks choose where the proceeds from the album sales would be donated.

With the band's blessing, we pulled this project together with 100% of the profits from the sale of the album (as chosen by the New Bomb Turks) being donated to local, live music venue Ace of Cups in Columbus, OH.

We are eternally grateful to all of the bands that said "yes" when we contacted them to be part of this project. They've taken the New Bomb Turks' songs and put their own spin on them, allowing you to hear these songs in an entirely new way.

We are also extremely grateful to the members of the New Bomb Turks... Matt Reber, Eric Davidson, Jim Weber and Sam Brown... for giving us the go-ahead to take our compilation/tribute concept and make it into a living, breathing reality.

We hope that you enjoy our little contribution to the local music scene, and this homage to the New Bomb Turks.

Rick Gethin
Oct. 2020 
credits
released December 4, 2020

All songs originally written by New Bomb Turks.

Album Producer: Rick Gethin
Album Mastering: Eric French
Album cover image: Chad Kessler
Album cover artwork: Rick Gethin / Music In Motion Rocks

This compilation/tribute album is a Music In Motion Rocks production on Cat Club Records© 2020
all rights reserved
Get your download on Bandcamp. All proceeds go to charity. 
https://musicinmotionrocks.bandcamp.com/album/straight-scared-a-columbus-tribute-to-new-bomb-turks